Social Media Lights Gucci Brand Up After Black Face Designed Sweater Surfaces!
Someone please cue #DJKhaled 's voice with the " CONGRATULATIONS YOU PLAYED YOURSELF " Please! The high end fashion brand #Gucci, deemed a black turtle neck sweater that closely resembles blackface, culturally appropriate to introduce to the world in #BlackHistoryMonth . Is it a coincidence?
According to #HuffPost the balaclava knit top is being sold at retail price for $890.00. The sweater is a mostly black turtle neck that comes all the way up to it's wearers face, with a gigantic red lip print cut out, sound familiar? Social media went bonkers after images of a model wearing the top surfaced. Sources have indicated that after receiving immediate backlash from social media the brand then decided to change it's tune.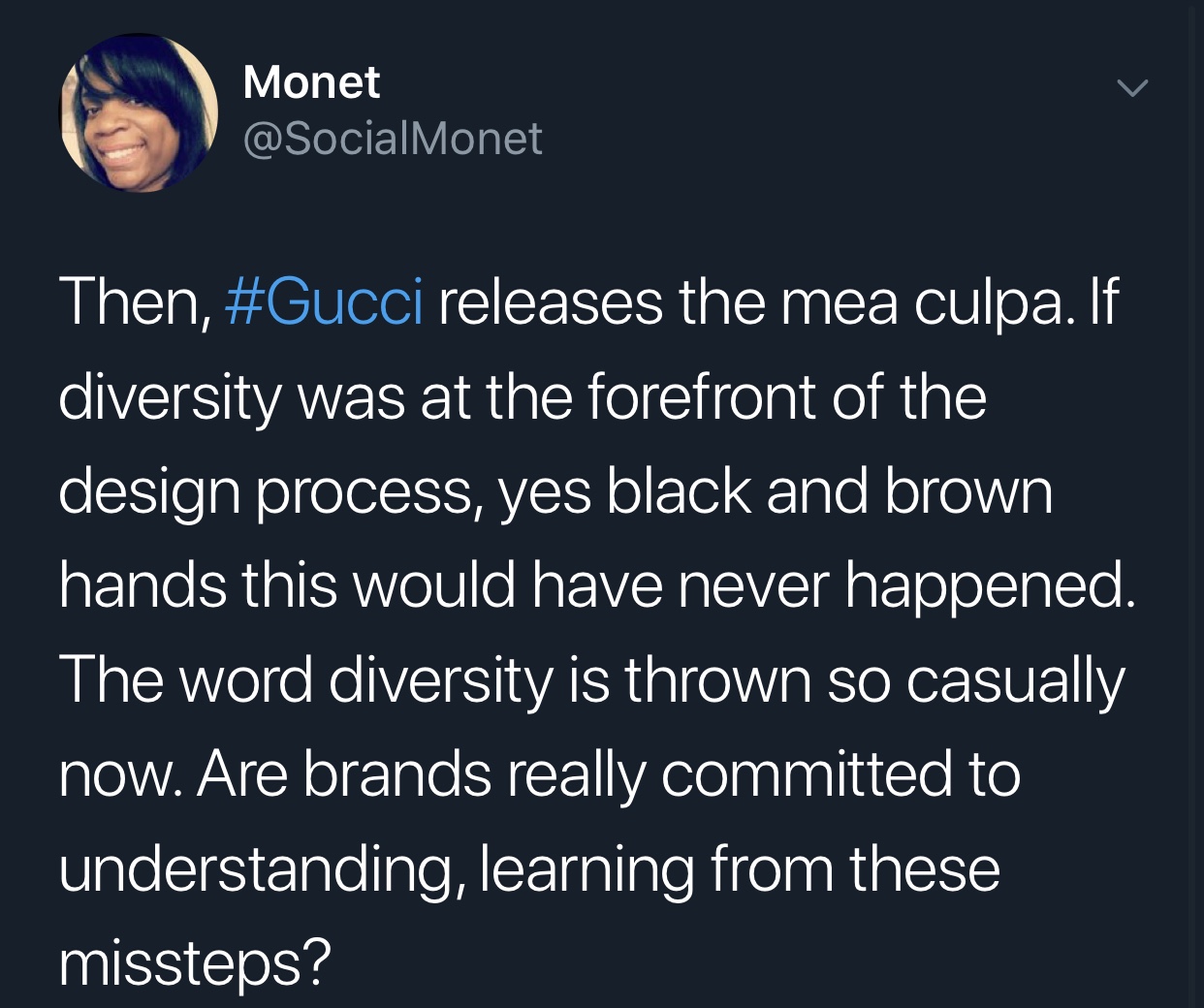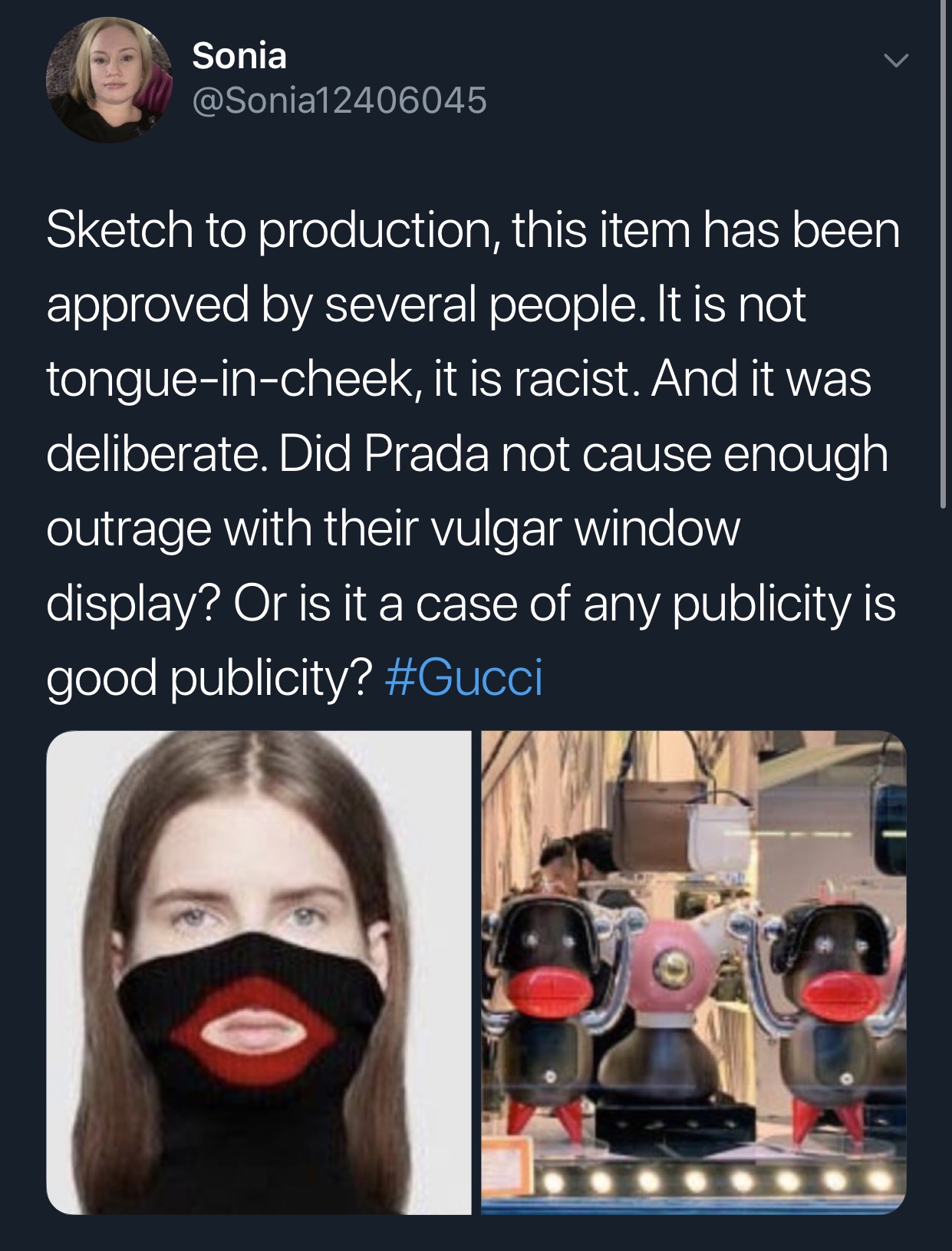 Per usual, The Gucci Brand has forwarded an apology on #twitter stating: "Gucci deeply apologizes for the offense caused by the wool balaclava jumper," the brand went on to say "We can confirm that the item has been immediately removed from our online store and all physical stores. "Diversity to be a fundamental value" and is committed to "turning this incident into a powerful learning moment. "
Sources have indicated that the item has been removed from the Gucci website but is still being sold on a website called ShopSpring. What we woild like to know is, doesn't each design go before a series of people before it's produced?How does a group full of people see these images and no one's antenna's go up? If not, we all KNOW why.