Justice Department reopens the case of : Emmett TIll
It has been a long time coming but Justice is On it's way!!!!!

The 1955 murder of 14 Year old Emmett Till after being falsely accused of whistling at 21 Year old Carolyn Bryant. Within less than 24 hours, Till was snatched from his uncles home within Money, Mississippi; brutally beaten, shot, thrown into the river with a barbed wire and bricks tied around his neck to keep his body from floating.

After Tills body surfaced an " all white jury " indicated that the men who definitely murdered and brutalized a child were acquitted of all charges.
Tills Mother held an open casket funeral for the world to see what takes place within America, what grown men did to a child and felt no remorse for their actions.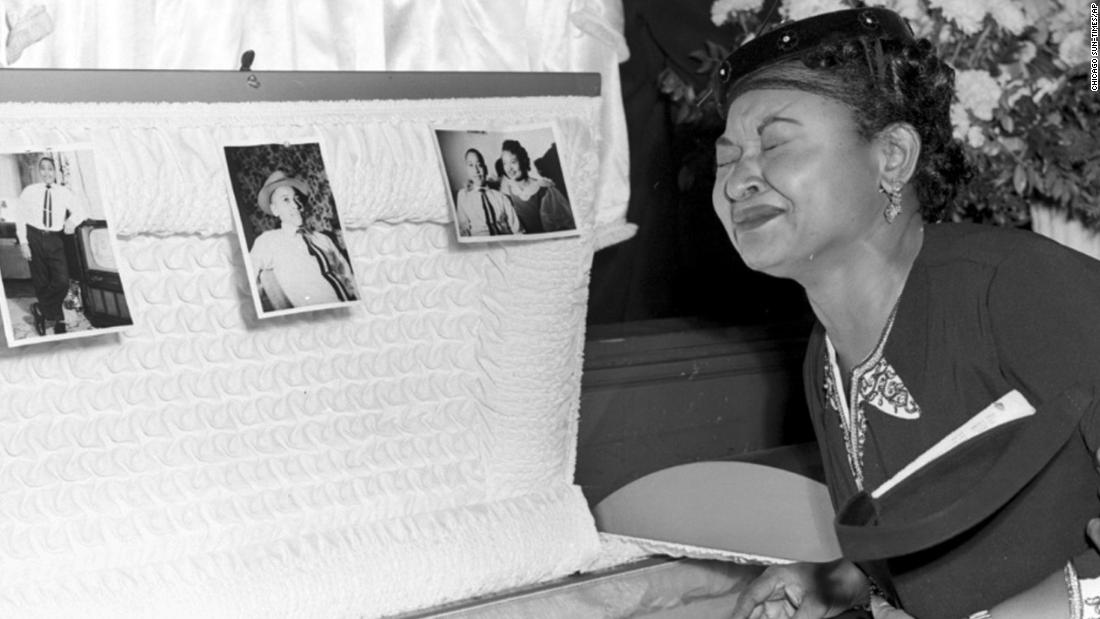 Tills death sent a shock wave throughout the nation and single handily amplified the mark of the Civil rights movement. A few years back the women who caused the entire ordeal admitted that she lied on Emmett. ( SOMETHING WE ALL KNEW )


Recent reports state that the department of Justice has reopened the case and due to the forwarding of new evidence. There have been no comments made Upon what evidence it actually is but we are hopeful Emmett and his family receive the Justice they rightfully deserve after all these years!!